Meet Dr Espen Hjalmby.  An extra-ordinary being, passionately dedicated to helping others. From finding his little brother Kevin passed away in his room when he was young, breaking both his legs in a motorbike accident in 2006 and almost dying from a hospital infection, to overcoming a severe learning disability, Dr Espen's story is the perfect example of how anyone can overcome the obstacles in their life (no matter how big) and achieve greatness.   He now spends his time travelling the world speaking, researching and teaching the science, art and philosophy of wellness, longevity, detox, weight loss, muscle and fitness, personal power and personal development, mindset, spirituality as well as the powerful principles of business and wealth mastery.
I have been honoured to be at a number of Dr Espen's seminars as Quantum Experience Crew Facilitator to hold energetic space and support participants in their individual healing and transformation.  Both as a past participant and a current facilitator, I wholeheartedly endorse this man.  This could be the key to unlocking your ultimate future, and finally moving on from your past to your Awesome Self!
If you have any questions call me on 0409 058 562.
Big Love 
Alain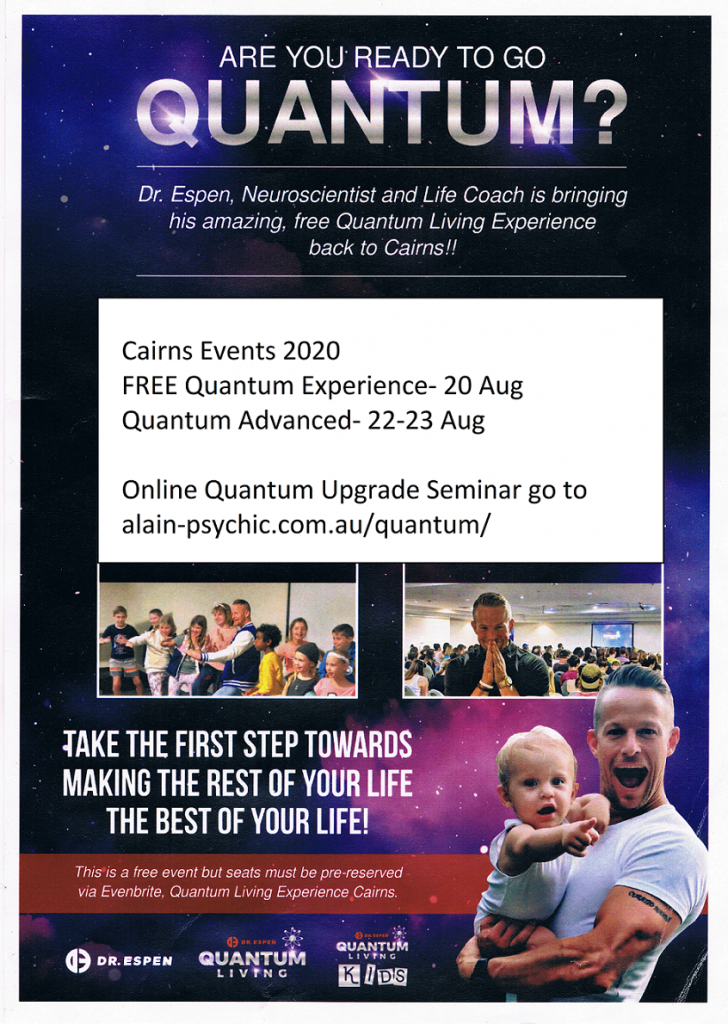 Your Business Success Automation